Product Description

Nutraj, the umbrella brand of our company symbolizes quality and commitment. Explore our wide range of nuts and dried fruits that are filled with the goodness of nature. Our variety of gourmet foods are naturally sourced, handled with care and skillfully packed in innovative secured air tight packages. Indulge your taste buds with our healthy and wholesome nutritional dried fruits and nuts.

Plethora of Health Benefits
Cashews offer a myriad of health benefits.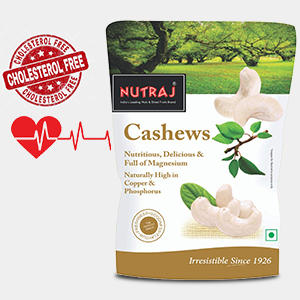 Healthy
Cashews contain low fat content. It contains unsaturated and polyunsaturated fats. They are rich in antioxidants.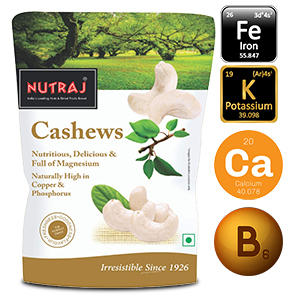 High in Nutrition
Cashews are a good source of iron, Potassium, Carbohydrates, dietary fibers, proteins, Calcium, Vitamin B-6 and Magnesium. This gourmet food is healthy, tasty and nutritional.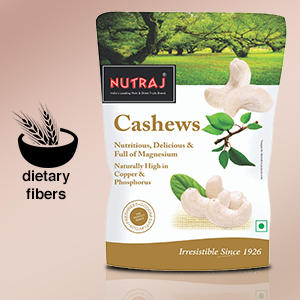 A Heathy Snack
You can go solo snacking on them guilt free when you know that they are filled with nutrition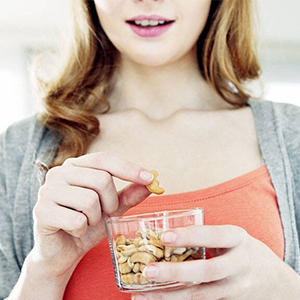 Source of Dietary Fibers
Cashew nuts have a great percentage of essential dietary fibers which is oleic acid and palmitic acid.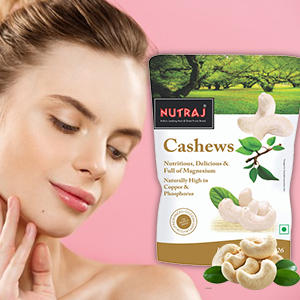 Good for the Skin
Cashew nut is rich in selenium, zinc, magnesium, iron and phosphorous and a great source of phytochemicals, proteins and antioxidants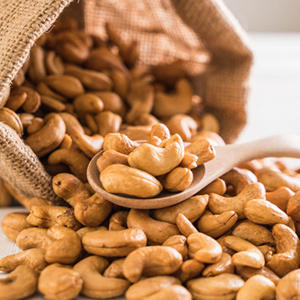 Dietary Uses
Cashew nuts are tasty and highly sought-after nuts. They can be enjoyed either roasted or plain, and with or without salt. They can be added to a various vegetarian and non-vegetarian delicacies.
This goes Best with